So, you have an interest in aerospace engineering and want to pick this as your career path. Let's start with the simple question:
How to become an Aerospace Engineer
Aerospace engineering is a field of engineering that deals with the conception, design, manufacture, operation, maintenance, and certification of aircraft. It is a broad term covering many specialities in aeronautics and related fields such as aerodynamics, propulsion, structures, hydraulics, flight controls and others. Aerospace engineering is a demanding field that not only requires in-depth knowledge of theoretical principles but also the ability to solve complex problems and implement solutions in real-world scenarios. It is an excellent career option for individuals who are analytical, detail-oriented, and enjoy working with machines. A career in aerospace engineering offers ample opportunities for job growth and high salaries. An aerospace engineer designs and tests aircraft or their components as well as other types of flying machines like missiles or drones. If you are interested in this exciting field of engineering and want to know what it takes to become an aerospace engineer; read on for more information about this career.
Why should you become an aerospace engineer?
There are plenty of job opportunities for those willing to pursue a career in this dynamic field. An Aerospace engineer can specialise in a particular area such as aerodynamics, propulsion, or astronautics to name a few! Here are the core reasons why a career in aerospace engineering might be the right fit for you.
Highly creative field
Come up with innovative ideas and be a part of cutting-edge technologies and inventions.
Intellectual field
You will get to solve interesting and challenging problems by thinking out of the box.
High demand
It is a constantly evolving industry with new and upgraded technologies. This leads to a constant demand for skilled individuals.
Very high pay
Due to the demanding and technical nature of the industry, pay is very high in this industry.
Skills required for aerospace engineering
Aerospace engineering offers up a very diverse field of employment opportunities. From playing a role in designing, building, and testing aircraft to working in other fields like research, testing, production, and maintenance, one can be assured of very diverse, interesting, and lucrative career options. Because of the diversity and technical nature of jobs available, aerospace engineers require a strong set of skills depending on the field they choose.
Strong technical subject knowledge
Strong analytical & problem-solving skills
Creativity and innovative thinking
Strong mathematical and numerical skills
Good knowledge of design & simulation software
Organisational & planning skills
How can I become an aerospace engineer?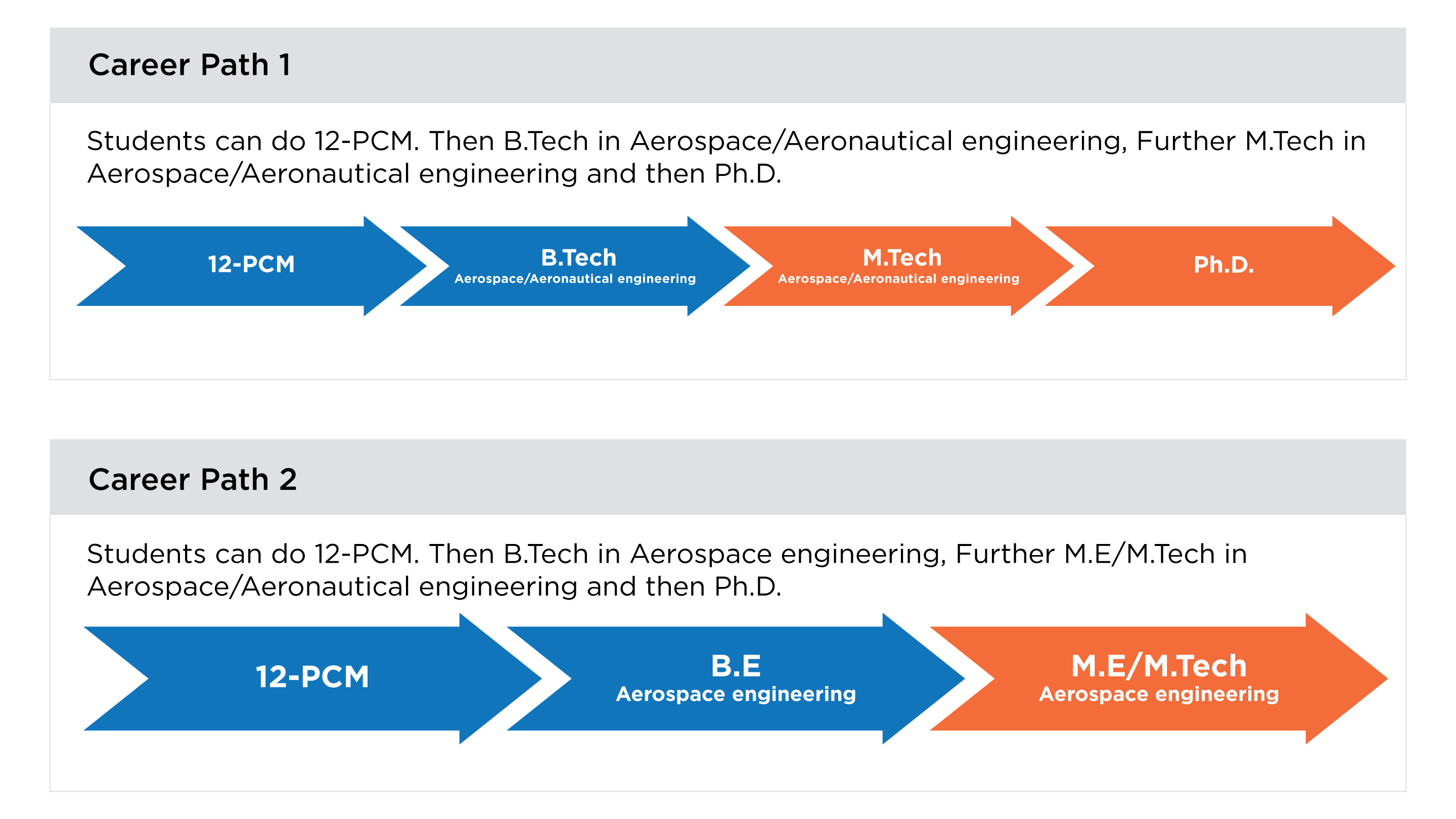 Conclusion
India is the third-largest country in civil aviation with lots of career opportunities for aerospace engineers. Thus, the demand and requirement for skilled candidates will be there, not only in India but across the world. Furthermore, technological and automation advancements in the field ensure there is brand new ground to cover for anyone involved. Jobs are available in both government and private sectors. Plus, with India's space program picking up and gaining more visibility, future potential for this field is sky-high.
If reading all this has made you more curious about the world of aerospace engineering and you want to check if this is the right career fit for you – head to the ProTeen website and register today. ProTeen provides personalised guidance that covers everything a young student needs to navigate the modern career world. From helping you discover your true strengths, finding the right career fit for you, and even guiding you to the best colleges available, ProTeen and our career experts are on hand to resolve any queries and guide you to your dream career!
Should I become an Aerospace Engineer?
Check your Career Fit for Aerospace Engineering.