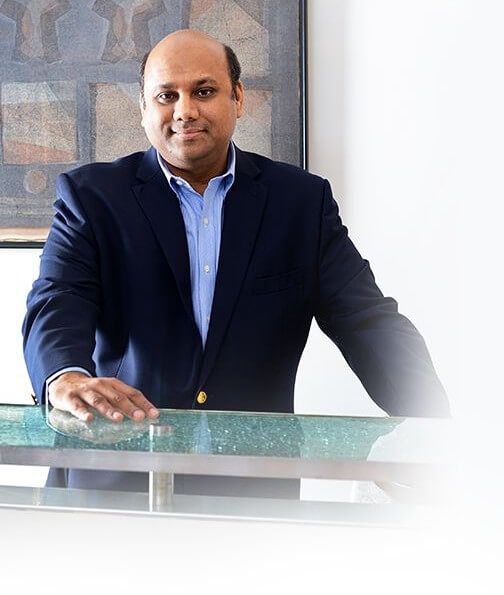 ProTeen For Everyone
India is a land of paradoxes – on the one hand, we are blessed with a plethora of career opportunities. And on the other hand, we are limited by social, financial, and geographical constraints.
There are few things that are equally available for everyone. ProTeen is one of them. Regardless of one's birthplace, mother tongue, religion, gender, and economic background, every child must have the right to choose their future. ProTeen was envisioned to dissolve social boundaries and offer equal career opportunities to all.
ProTeen empowers students to make informed career decisions. Our integrated digital career guidance platform helps students with academic stream selection, identifying interests and aptitude, and enabling skill development required for 21st-century employment. Designed for both high school and college students, ProTeen is the essential first step towards becoming career ready.
We understand the importance of human connect, which is why we have built a career counselling ecosystem that links all stakeholders across the career landscape – students, academic institutes, individual counsellors, or third-party career centres.
ProTeen's digitally enabled counselling effectively guides students into the new world of work and shapes the future of our country's youth.
ProTeen is engineered for everyone.
Sunil K Dalal
Founder & Chairman, ProTeen, A UNIDEL Company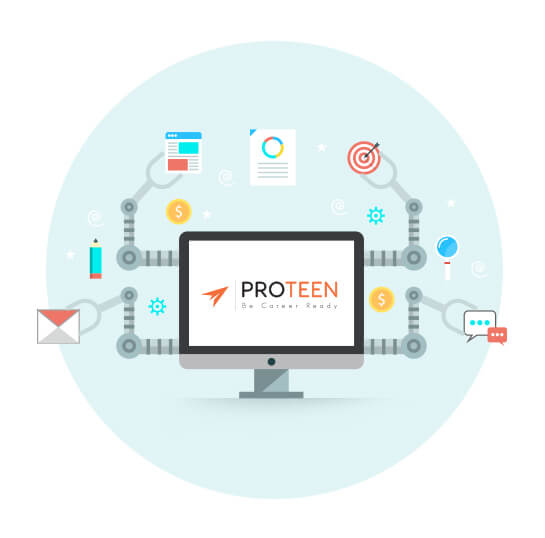 Who are we?
ProTeen was envisioned and founded as an integrated digital platform to guide students through the process of selecting an academic stream, identifying their interests and aptitude, and enabling skill development required for 21st century employment. Designed for both high school and college students, ProTeen is the essential first step towards becoming career-ready.
As a leading global digitally enabled career guidance platform, ProTeen understands the importance and challenges while making a career choice. We provide solutions designed to strengthen all dimensions of awareness crucial to picking an integrated academic and career path. Our ethos has always been to guide students to make optimal choices and to provide them with clarity right from the start to ensure their budding careers develop in the best possible manner.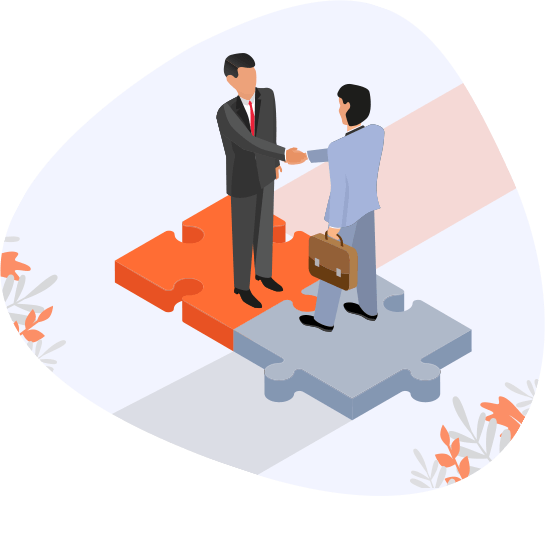 Why ProTeen?
What sets ProTeen apart is its robust technology lienage and the science behind the product. Our platform draws inspiration from the leading global body of research in cognitive psychology, development psychology and occupational themes, and most importantly, Gardner's Theory of Multiple Intelligences. All this while taking a fresh approach to standard psychometric assessments in use today.
ProTeen's 3D Awareness Engine is designed to provide a scientific, holistic, and experiential approach to making smart career decisions in the 21st century.
ProTeen's 3D Awareness Engine for Smart Academic and Career Decisions.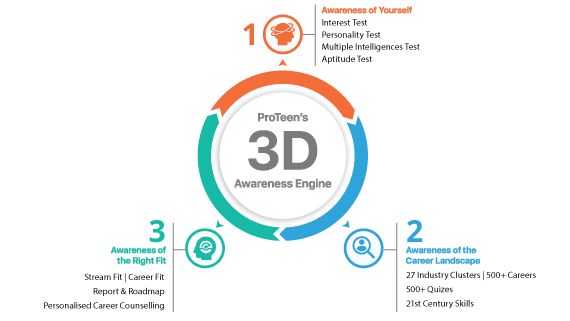 STRENGTHEN ALL DIMENSIONS OF AWARENESS
ProTeen pairs the right career fit with a 21st Century Skilling Program, which is designed to help students learn new-age skills. This gives students a competitive edge and helps them adapt to changing market and industry trends.
All this and more is achieved through ProTeen's proprietary 3D Awareness Engine combined with career counseling by ProTeen's trained Career Experts.
80000

Students Counselled

153

Premier Academic Institutes & Career Centres
Part of NEAT 2.0, an initiative by AICTE & MoE
ProTeen is now part of NEAT 2.0, an initiative by AICTE (All India Council of Technical Education), a Ministry of Education agency, ProTeen has the validation, support and backing of the Government of India, a huge boost for its growth plans.
In the News
GLOBAL RECOGNITION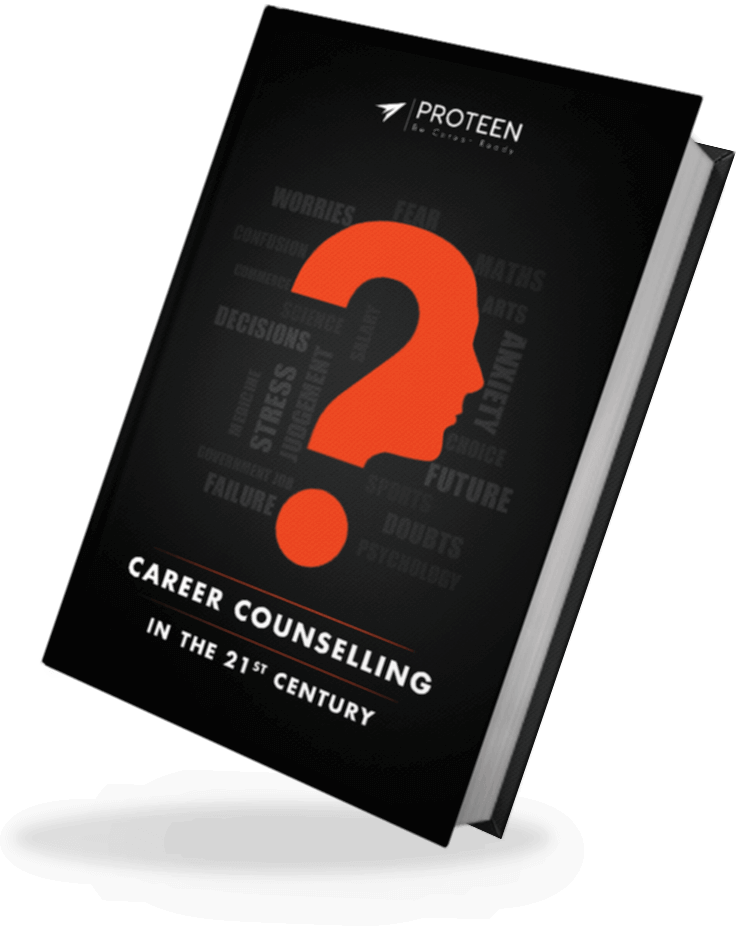 21st Century Counselling Handbook
Empowering career counsellors
and students in the 21st century
Industry Accolades
ProTeen has received global recognition and numerous accolades for its easy-to-use, fully integrated, and scientifically guided approach to career guidance. Chosen by top leaders, innovators, and trendsetters for its innovative vision and approach, ProTeen sets the gold standard for technology adoption in the integrated academic and career guidance market.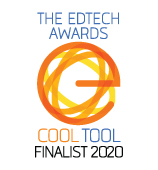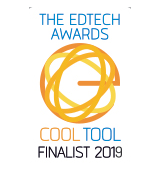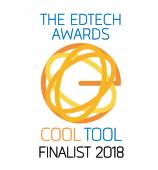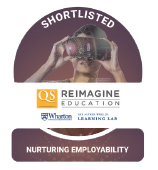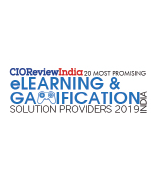 OUR VALUES
The DNA That Drives Our Growth
ProTeen, a UNIDEL company, has built its teams with shared values and a spirit of working together for a common goal. Our core values have stood the test of the time and are our guiding principles to stay competitive.

AGILITY
We pride ourselves in making decisions swiftly to take advantage of market opportunities or attack barriers to progress. We embrace change like a habit.

INNOVATION
We strive to constantly push the limits of our imagination to create business solutions leveraging on our deep technology and domain understanding.

DEPENDABILITY
We adhere to our word and ensure that our actions follow through. We deliver to our promise and endeavour to exceed the expectations of all our stakeholders.

EXCELLENCE
Becoming good or great at something is the starting point. We are in constant pursuit of reaching new levels of achievement by raising the bar at each level of success.