Make Your Child Stand Out In A Competitive World
A students life in today's highly competitive digital world is not easy. Millions of students and parents go through a series of practical, emotional, and financial hurdles in an attempt to secure a successful future of their choice. The stress of which stream to choose or which college to aspire to attend is a path that causes much anxiety and is laden with confusion and conflict. But worry, not. Finally, ProTeen is here having cracked this enormous challenge with a scientifically proven yet elegant and easy to use digital solution.
Your child deserves every advantage he or she can get in this competitive world. Their future is not dependent on just academic performance. ProTeen equips your child with the right awareness and skills they need to make smart and integrated academic and career choices for the 21st Century.
ProTeen is backed by a qualified team of technologists, psychologists, counsellors, and industry experts who aim to provide personalized new-age career counselling to millions of students, anytime, anywhere.
Psychometric
Assessment
500+
Career Demos
Stream & Career
Recommendations
Personalized Report
& Roadmap
Detailed Analytics
& Insights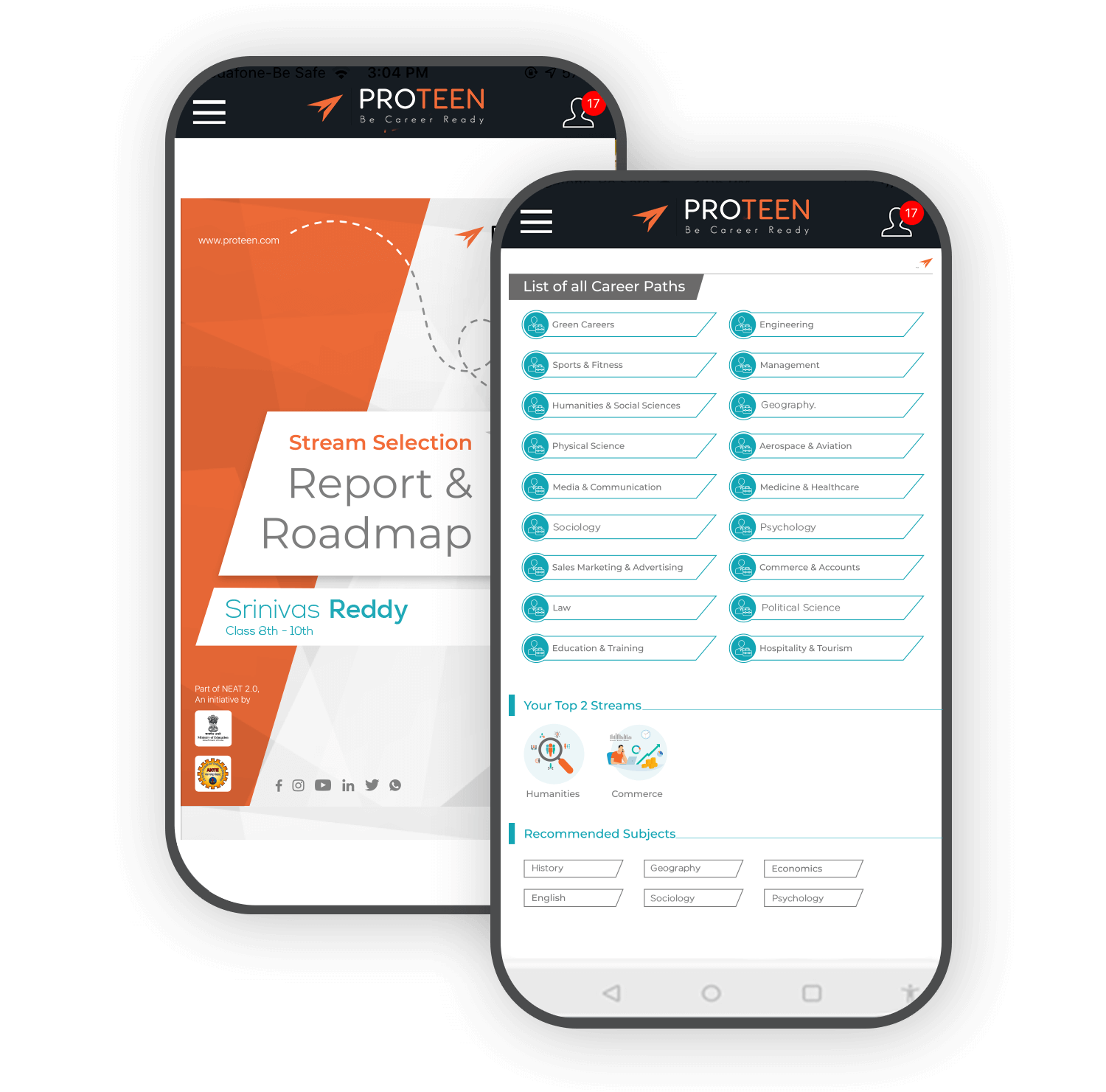 For Students in Class 8th -10th
ProTeen will help your child select the right stream and subject combination based on their interests, personality, skills, and strengths.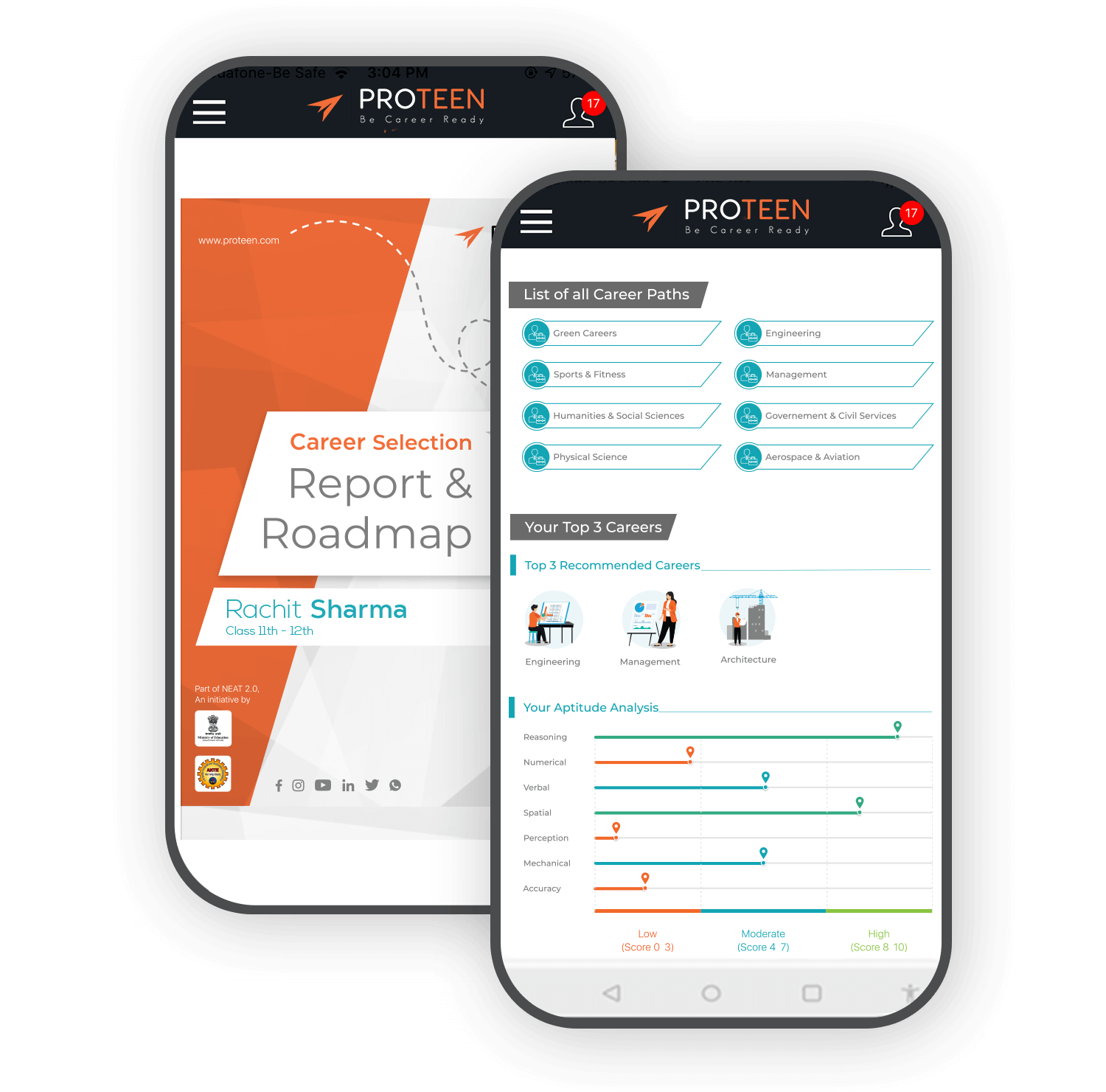 For Students in Class 11th -12th
ProTeen will help your child select the right career path and find the best colleges to propel them towards their dream career.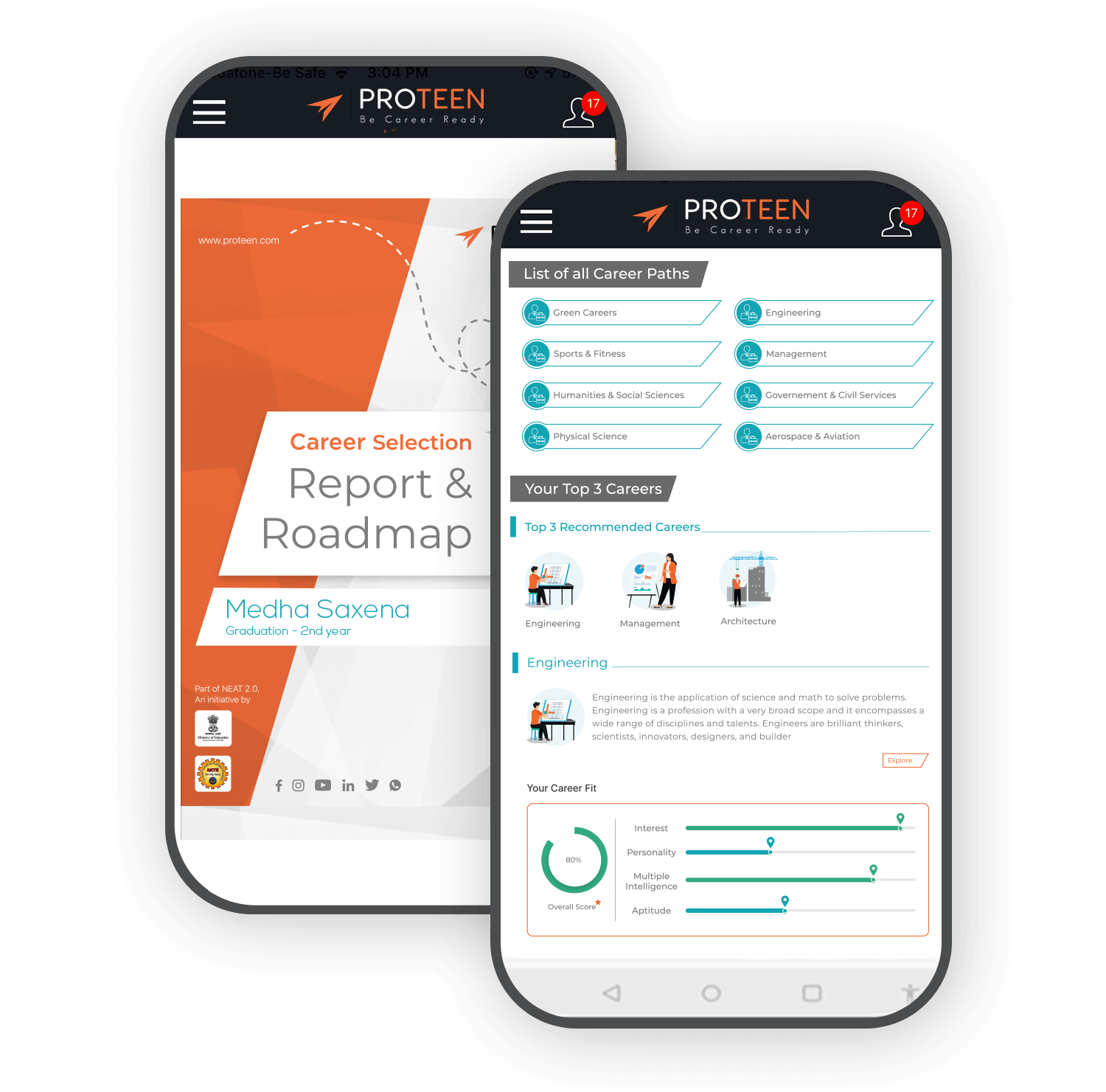 For College Students
ProTeen will provide clarity to your child on the right career path along with detailed insights before they start their chosen career journey.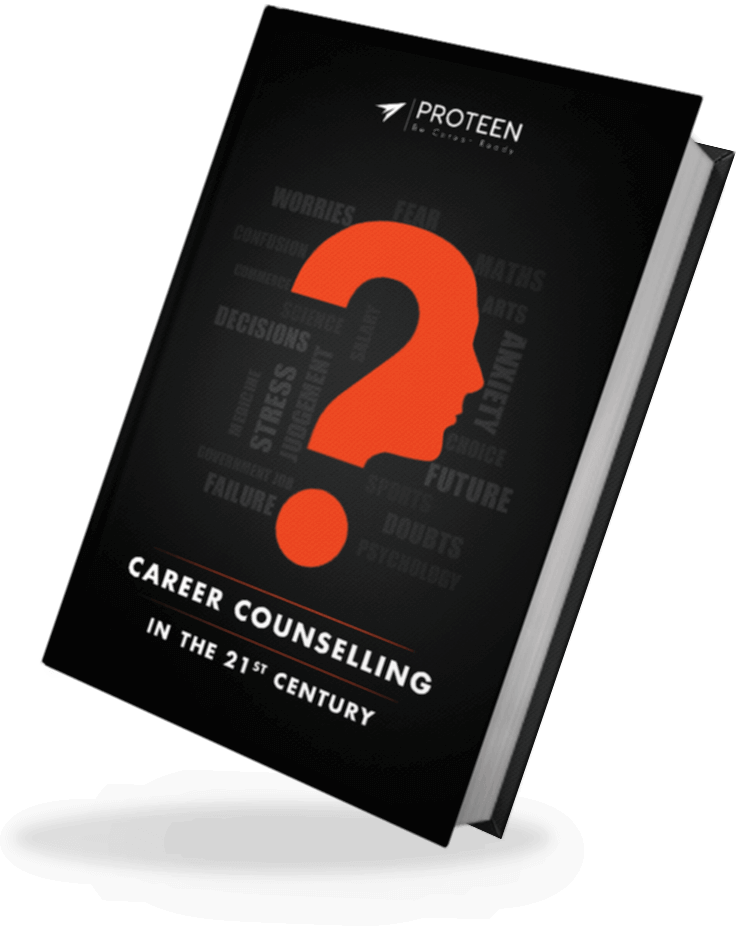 21st Century Counselling Handbook
Empowering career counsellors
and students in the 21st century
Smart Parents use ProTeen to help children become career ready.
We are here to help you. Speak to our experts for your career related queries.