From the Principal's Desk
ProTeen's intervention at Fr. Agnel Multipurpose School is significant, as it not only highlighted each
child's core strengths but also showcased a huge range of career options and that too, within minutes
of the child taking the assessment. It is this immediate feedback to parents and students that made the
entire experience a very special one.
ProTeen's psychometric assessment tool is easy to understand, fairly simple to use, and offsets the
limitations of traditional assessments through detailed self-explanatory individual reports that make way
for focused discussions and decision-making by students and parents. Our students have better clarity
about their own strengths & interests, and it has empowered them and their parents to explore diverse
career options and make informed choices.
I believe this partnership with ProTeen will lead to confident students taking ownership of their choices
and increased success in every student's chosen career path."
Mrs. Snigdha Roy, The Principal
Fr. Agnel School, Vashi
Founded in 1982, Fr. Agnel Multipurpose School is a prestigious institution committed to offering holistic education up to the Higher Secondary Certificate Examination. Affiliated with CBSE, this 43-year-old private co-ed school is an English medium school.
Recognising the significance of career guidance for students, Fr. Agnel School had explored different solutions but without success. After a comprehensive evaluation, ProTeen was eventually selected as the right solution to guide students effectively.
Fr. Agnel suffered from an ineffective career guidance system
and struggled with offering comprehensive career guidance
due to multiple factors:
ProTeen's positive impact
ProTeen has been able to empower students at Fr. Agnel's
with informed academic and career choices:
Enhanced Career Clarity
700+ students from 9th and 10th standard at Fr. Agnel School gained career
clarity and were able to make informed academic and career decisions.
Improved Parent-Teacher Engagement
ProTeen's analytics and reports fostered transparent teacher-parent
communication and enhanced parents' understanding of their
children's aspirations.
Self-Discovery and Student Confidence
Over 85% of students gained confidence in both academic and life choices,
as their decisions aligned with their innate strengths and interests.
NEP Alignment
ProTeen's NEP compliance ensures that the school's career counselling
processes align perfectly with India's educational transformation.
Leading the Way in 21st Century Guidance
Fr. Agnel School stood out as a progressive institution with data-driven
career guidance, empowering students and engaging parents in making
well-informed 21st-century academic and career choices.
ProTeen Has Enhanced the Lives
of 700+ Students and Parents
Before ProTeen, a career for me and my friends was simply about
choosing a career that we have heard of a lot, without thinking
about my own abilities or interests.
But things have changed with ProTeen! Now, my decision to
explore two new paths that I had never considered before is
based on a good understanding of my actual skills and strengths.
I know there are many different career options out there, but now
I have a clear idea of what I want. I feel really confident about my
career path matching m Shaunak Joshi y strengths and passions."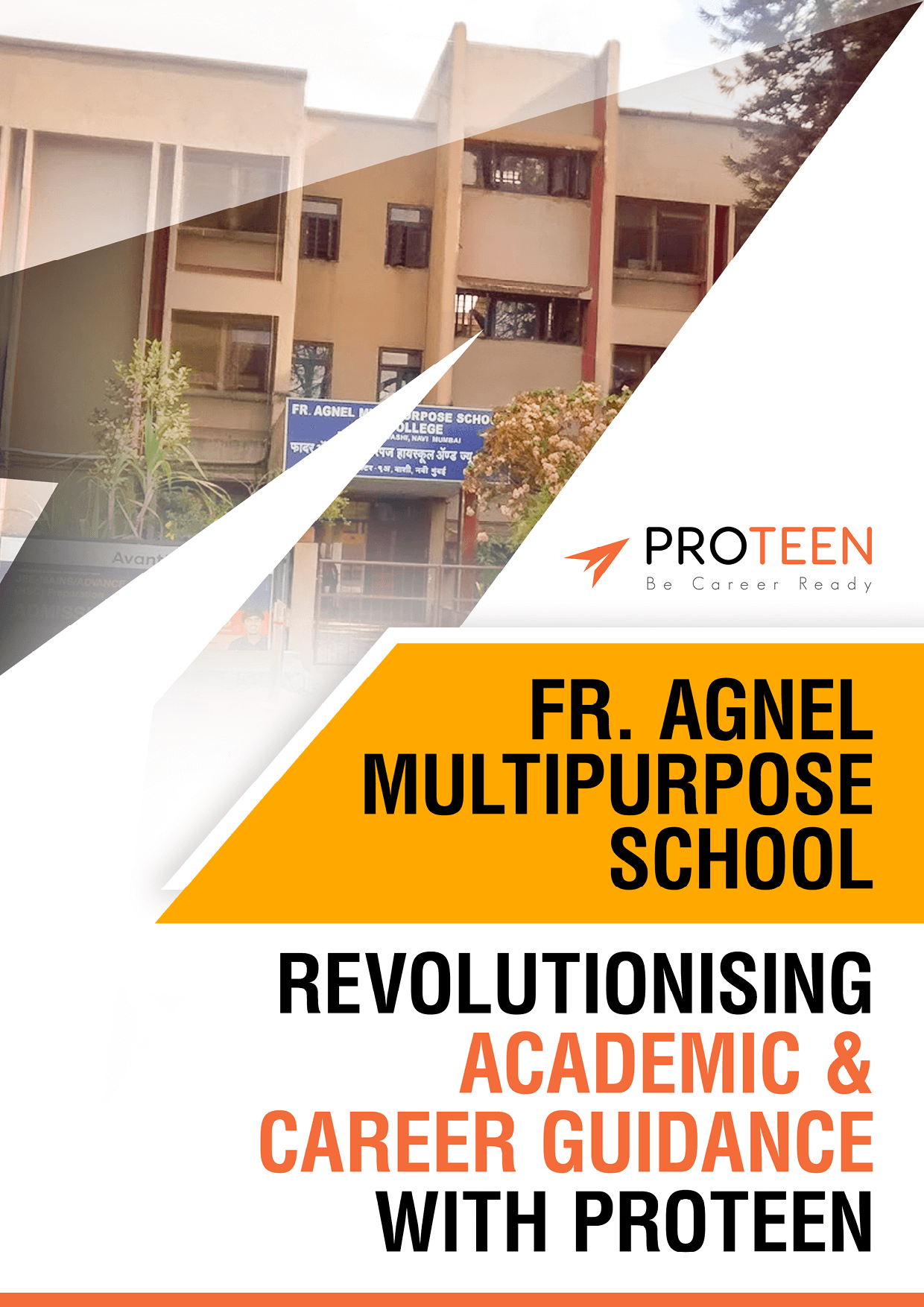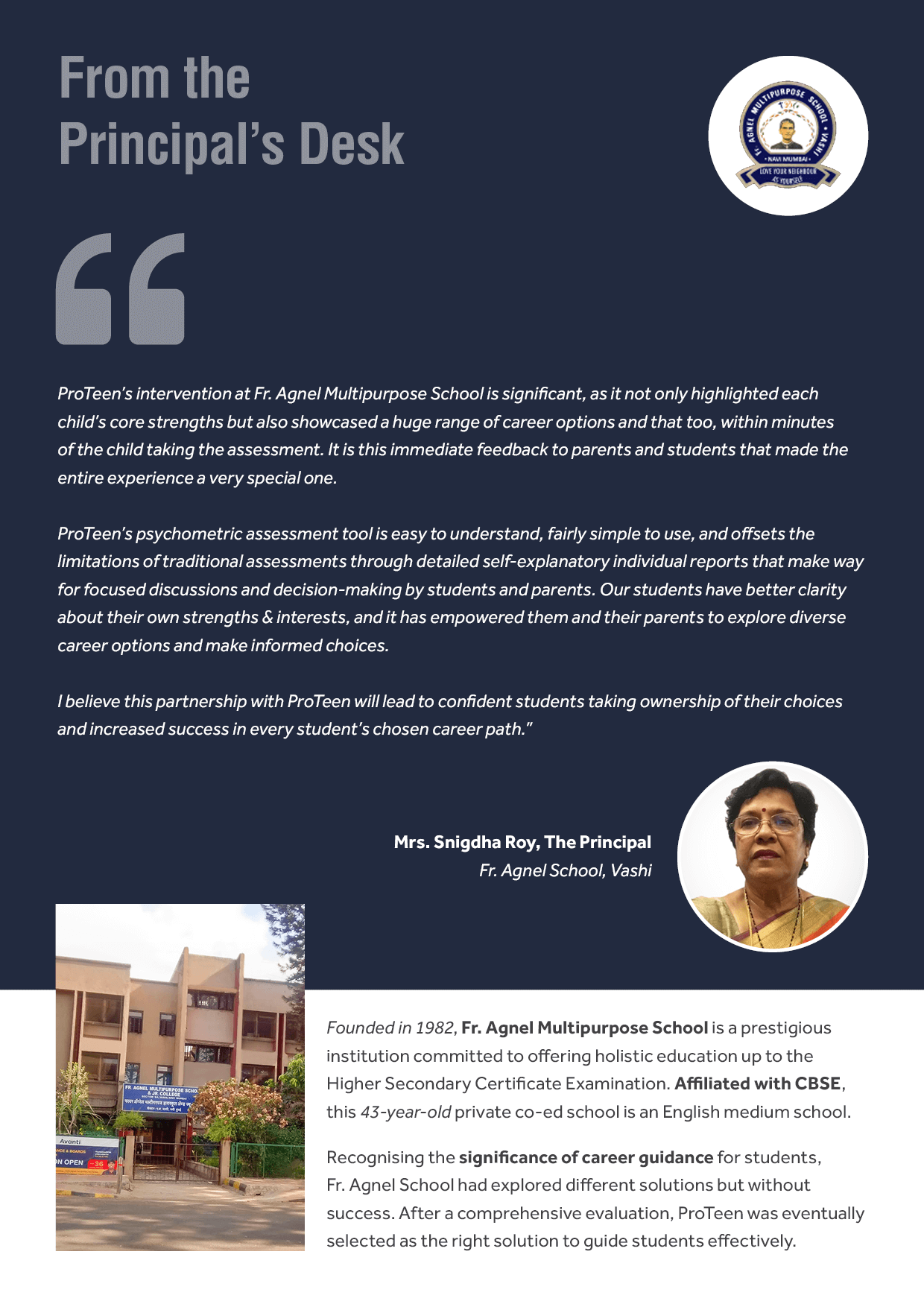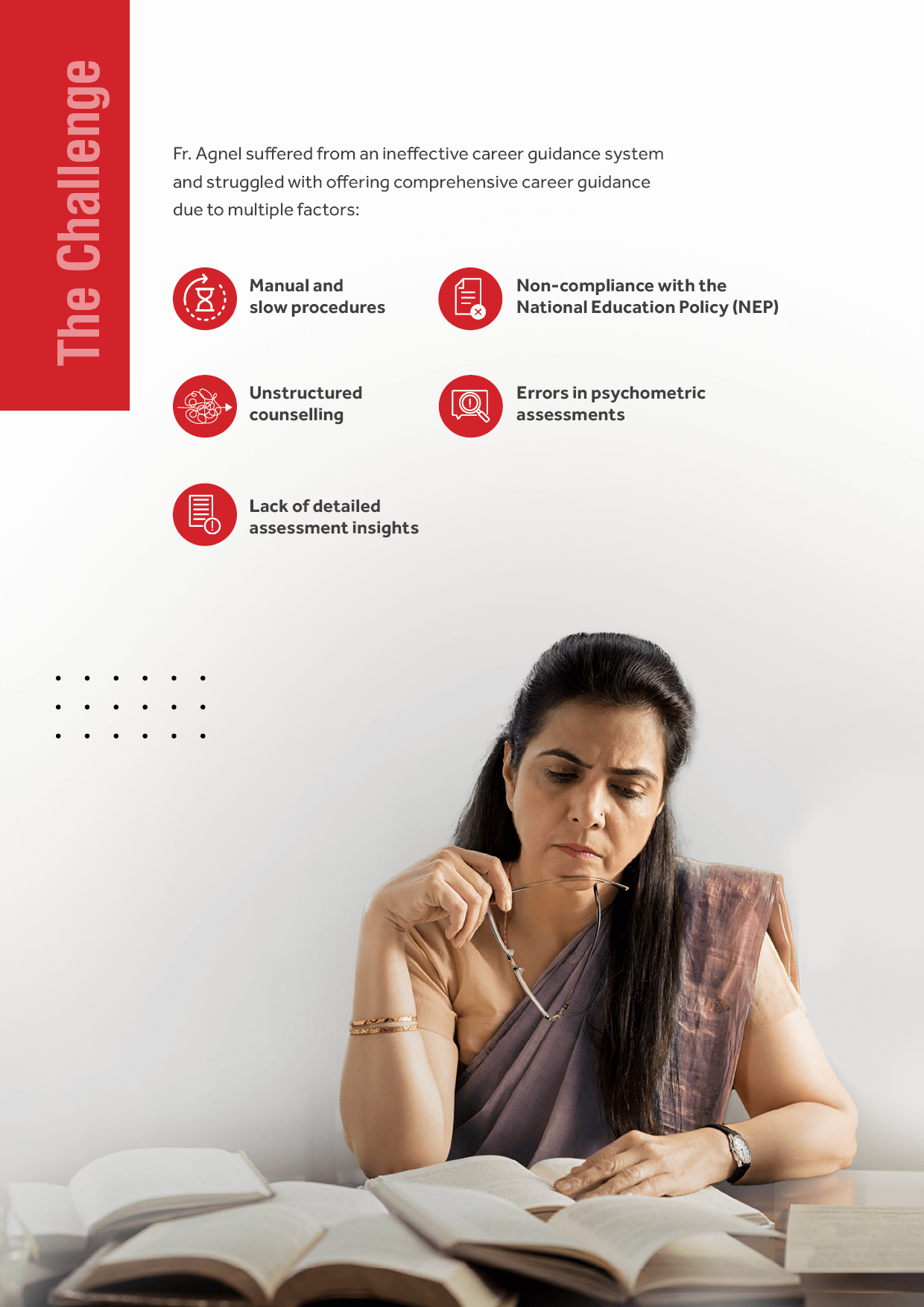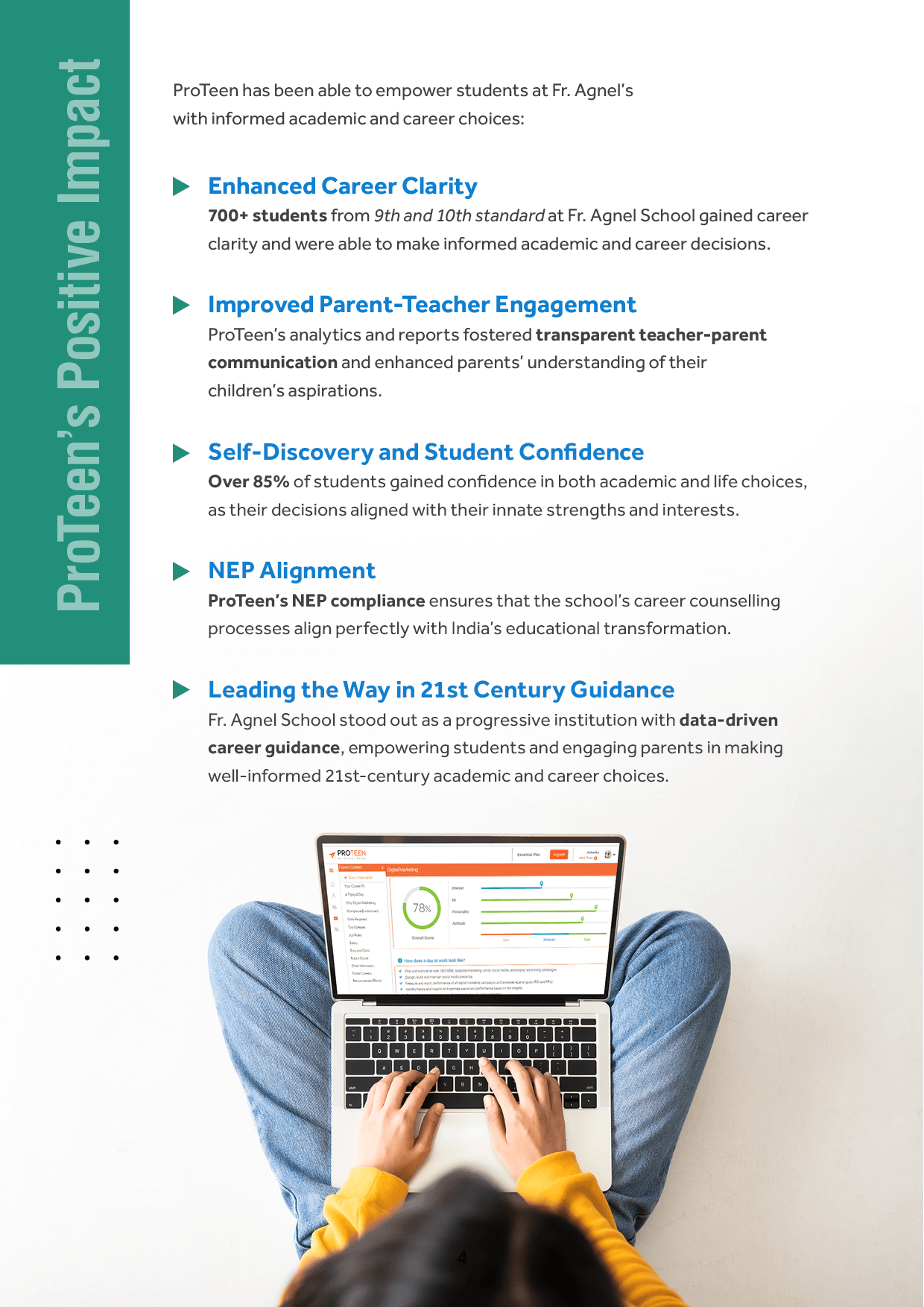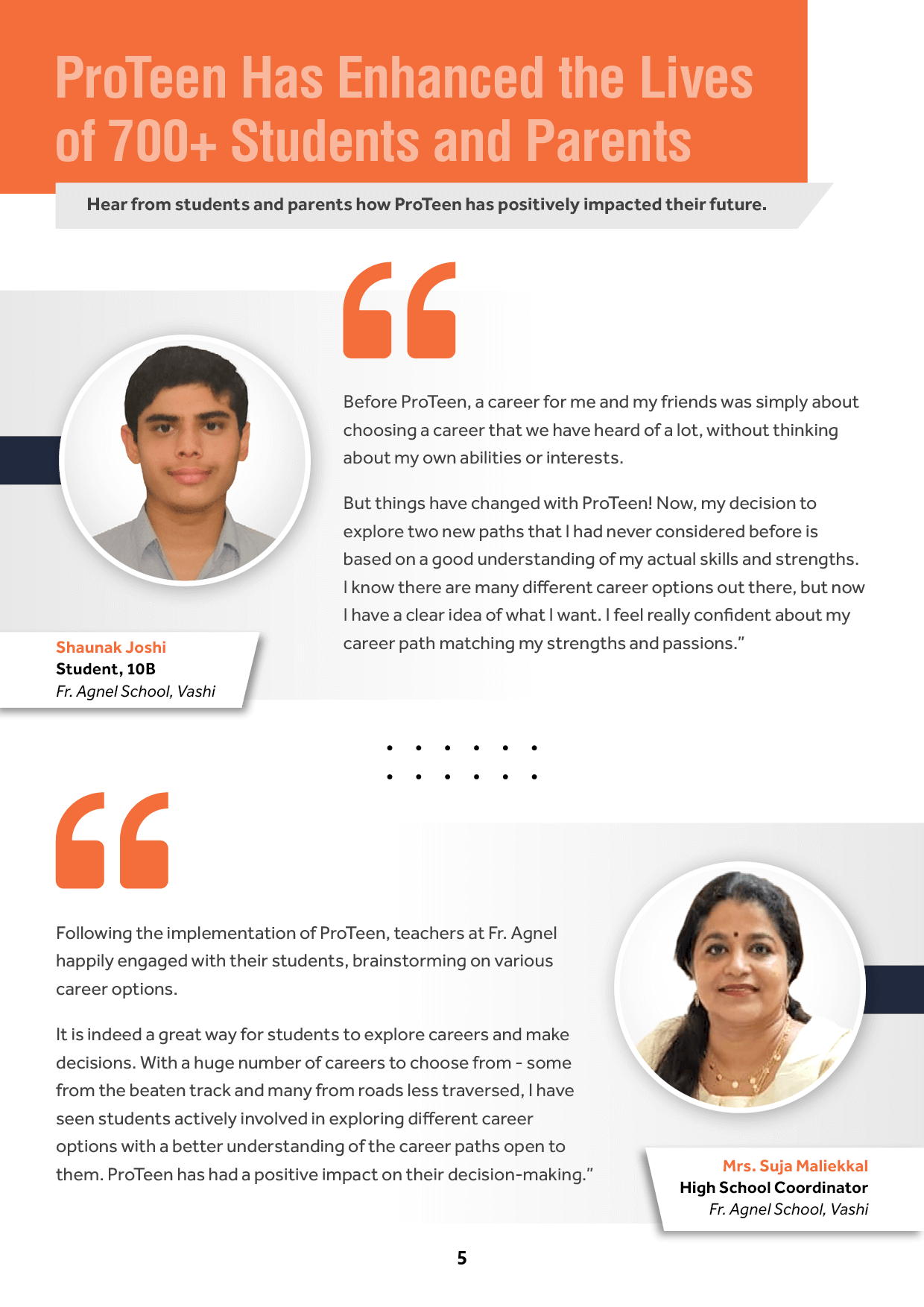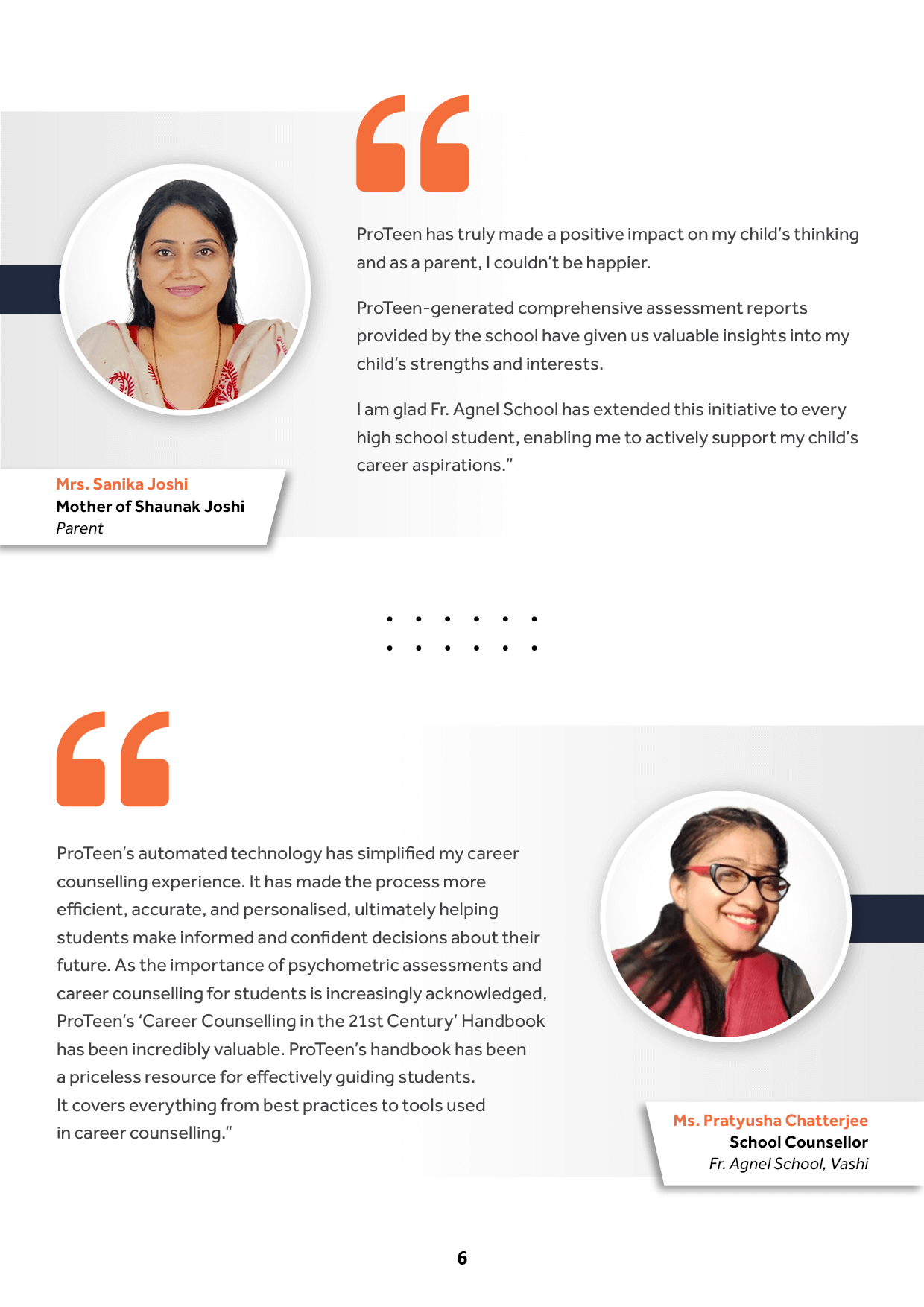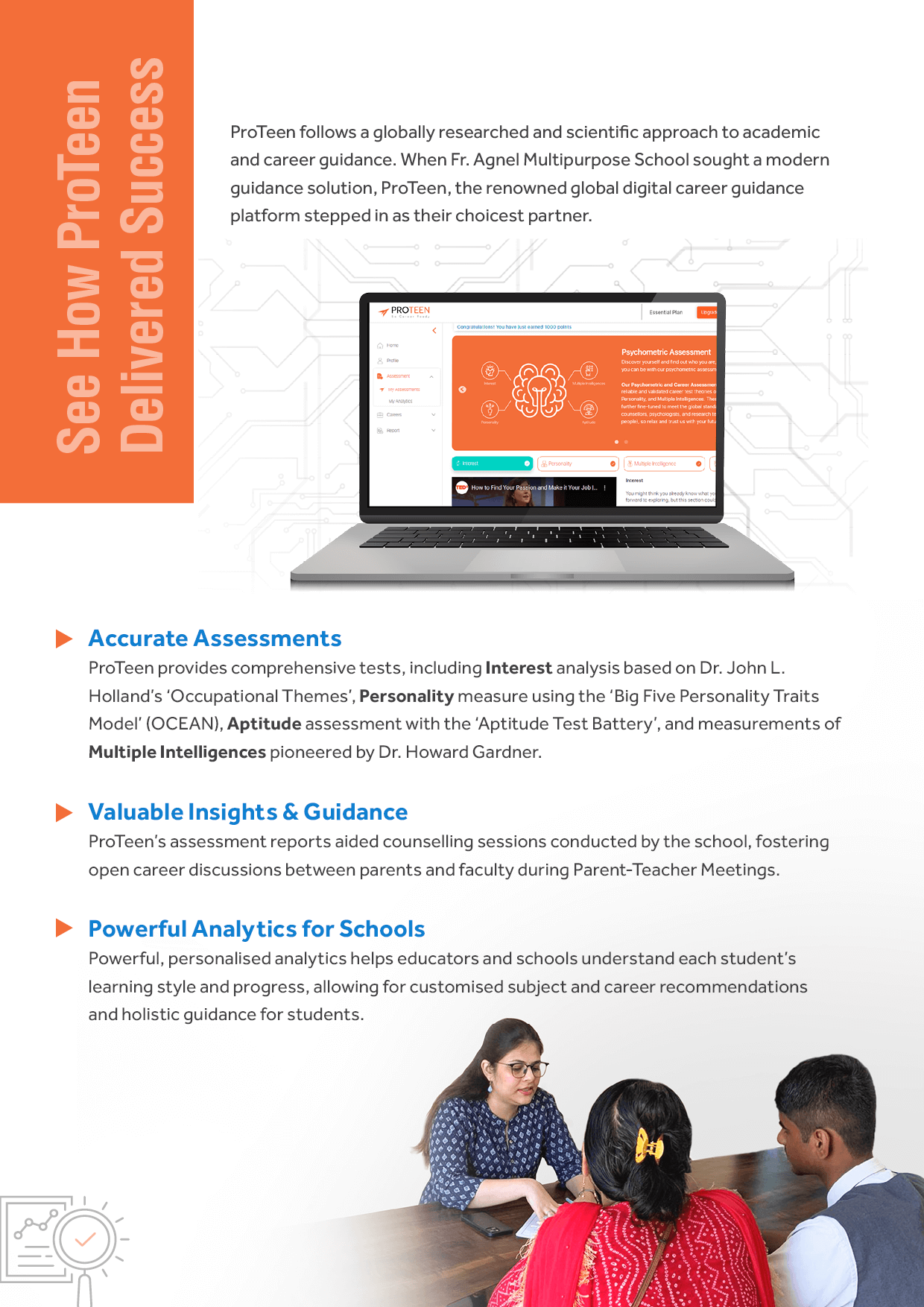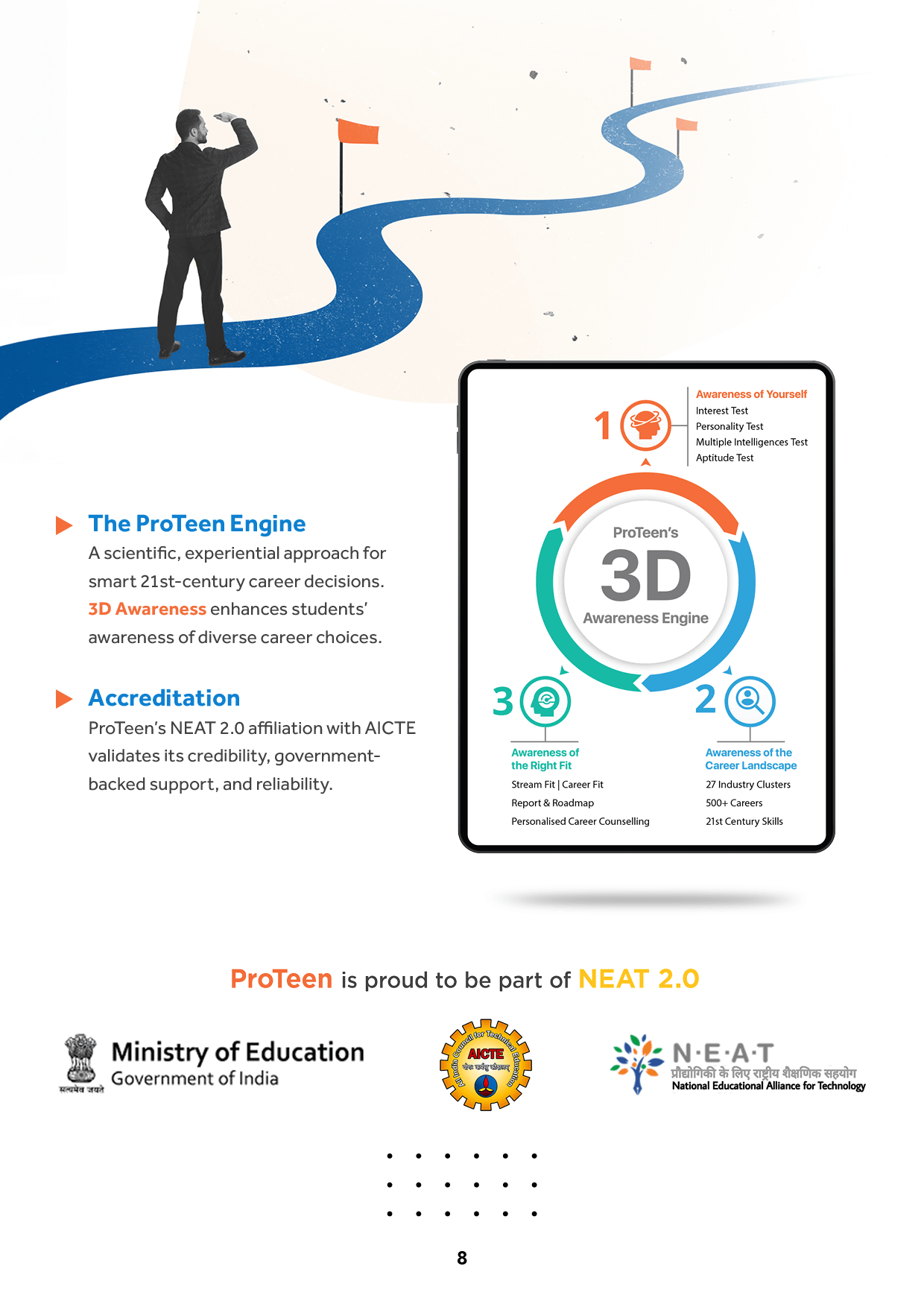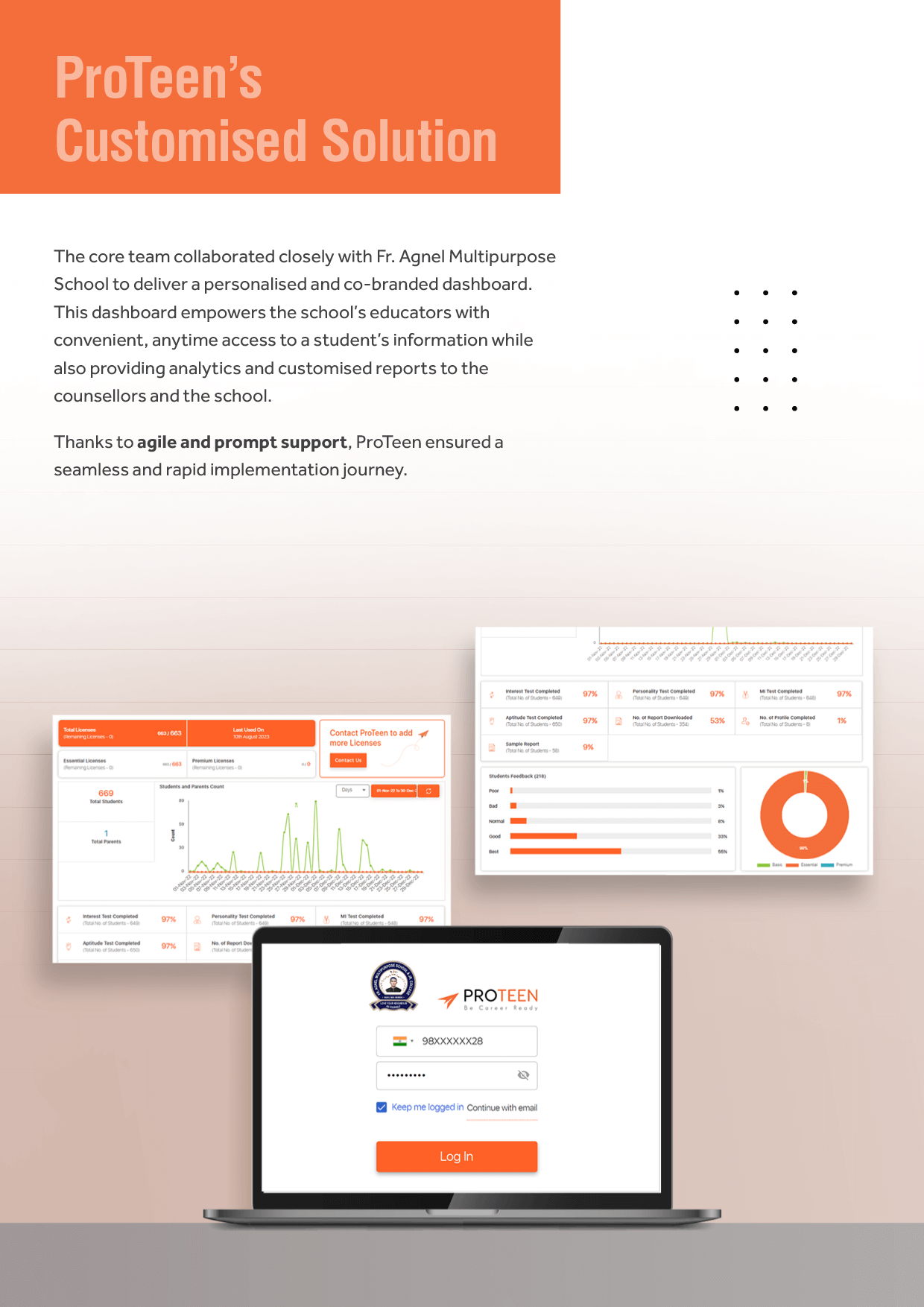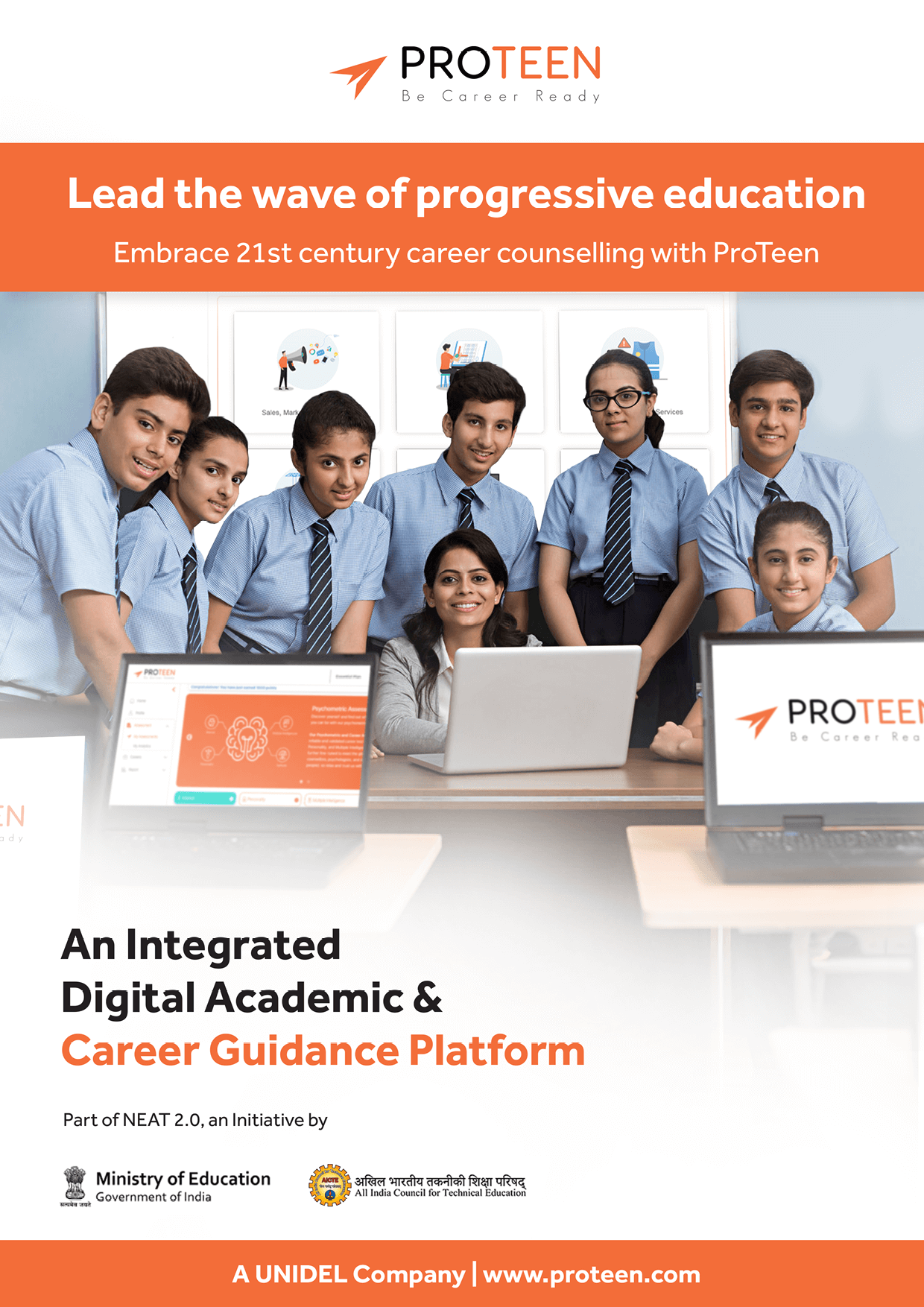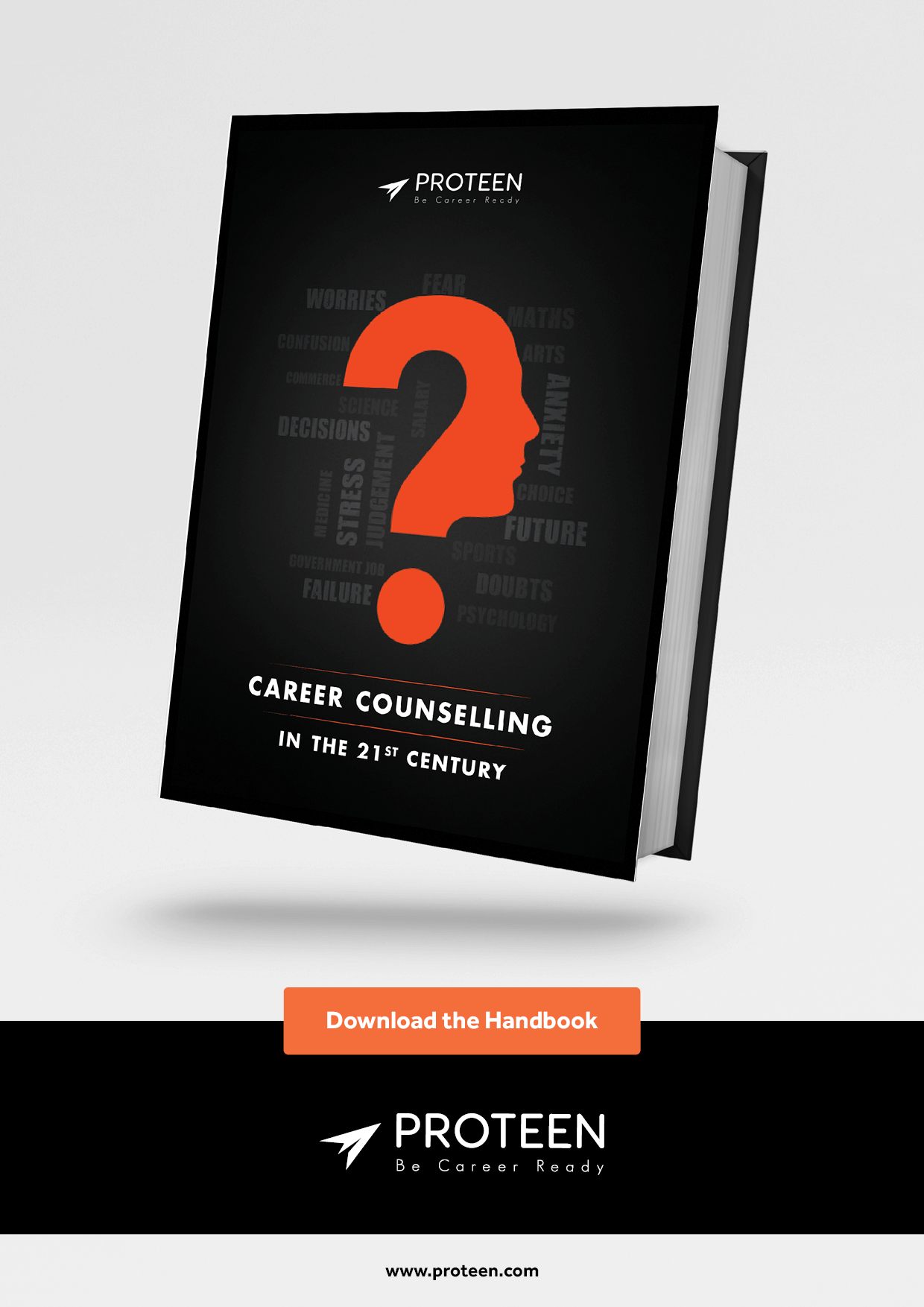 Visit our Contact Us page | www.proteen.com