So, you have an interest in marketing and want to pick this as your career path. Let's start with the simple question:
What is Marketing?
Marketing is the process of promoting and selling products or services.  It is a broad field with many different career options and depending on your interests, you can focus your marketing efforts on specific industries, such as social media marketing, public relations, brand management, or product marketing. Marketing is essential to the growth of any business and in today's digital world, a marketing career can be extremely rewarding. This article will give you an insight into the world of marketing and why it could be the right career for you!
Why should you pursue a career in Marketing?
Marketing presents a wide variety of career options, from standard industry roles to out-of-the-box options. Read on to see why marketing might be a good fit for you! 
Excellent career prospects
With technology constantly advancing, so are the market opportunities. So not only could you be involved with new and exciting marketing techniques, but you could also use what you learn to move up within the industry. And with many career paths to choose from – whether you want to move into management, analytics, product design, or anything else – there's nowhere to go but up.
Ability to use skills
Your knowledge will be in high demand in a wide range of sectors. You'll always be able to work on things you're passionate about, whether you want to work for a digital marketing firm, your favourite business, or even a charity.
Being tactful
Marketing is all about determining the most effective approach to interacting with people. You will develop the capacity to be tactful in your approach through a mix of commercial awareness and insights into different personality types – something that is highly valuable in any job, not to mention all areas of life.
Social and collaborative
Not only will you spend your days figuring out how to engage with your audience, but you'll also spend a lot of time internally brainstorming —to come up with well-thought-out creative ideas for campaigns. This makes marketing an ideal job for anybody wanting to use and enhance their communication abilities, work collaboratively, and acquire new skills.
Skills required for Marketing
Marketing is closely tied with other professions such as sales and advertising, each having their own set of required skills that are important. Marketing, however, is in high demand irrespective of the field, let's take a look at some core skills required for a successful marketing career today.
A career in marketing requires a combination of creativity, data analysis, and business acumen
Good communication skills and an interest in trends are well-suited to this career
Good knowledge of social media and digital marketing tools is highly beneficial
Strong analytical skills for analysing data and making data-driven decisions
Business background and knowledge of marketing best practices can be useful
An ability to think outside the box and utilise creative new ways of reaching consumers 
How can I become a marketer?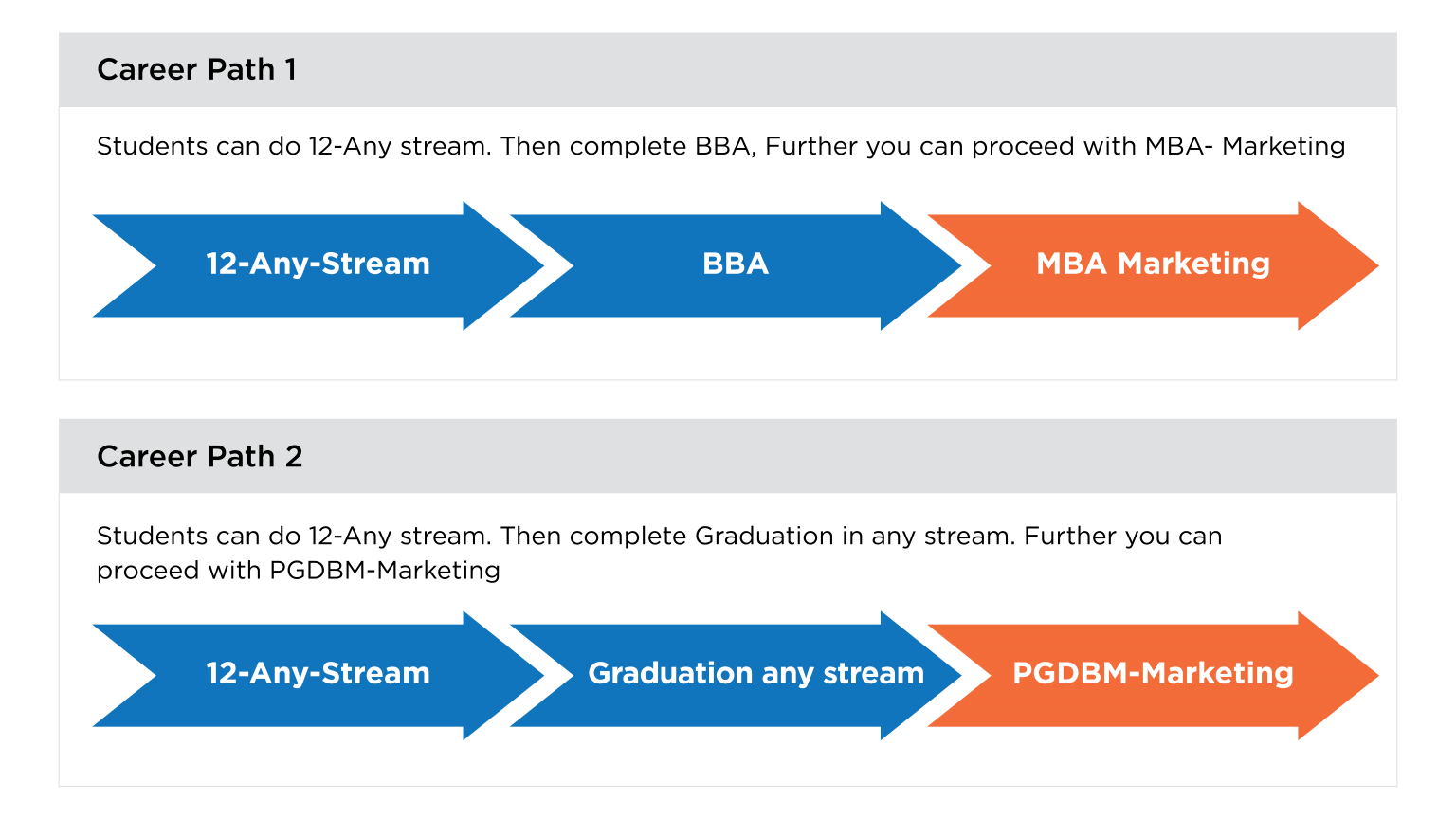 Conclusion
Marketing is an extremely large and diverse field. Since marketing is a vital aspect of any business, the demand for marketers will always be high. Plus, marketing isn't restricted by boundaries and is in global demand. Therefore, marketing professionals can get jobs around the world, increasing the appeal of the field.
If reading all this has made you more curious about the world of marketing and you want to check if this is the right career fit for you – head to the ProTeen website and register today. ProTeen provides personalised guidance that covers everything a young student needs to navigate the modern career world. From helping you discover your true strengths, finding the right career fit for you, and even guiding you to the best colleges available, ProTeen and our career experts are on hand to resolve any queries and guide you to your dream career!
Should I become a Marketer?
Check your Career Fit for Marketing.