ProTeen,
A UNIDEL Company
People at ProTeen thrive and grow within UNIDEL's value system – we are agile, dependable, innovative, and are always striving for excellence.
We have implemented a unique way to ensure that we are successful as individuals, as teams, as leaders, and ultimately as a business. We call it - The UNIDEL Way.
Fun, love & growth at ProTeen
Isn't it exciting waking up every morning to become a part of an adventurous entrepreneurial journey? That is what life at ProTeen is all about. Our passion for what we do has successfully led to path-breaking innovations. We have created an environment where your passion can flourish, and your skills and desires are given wings.
What makes you a UNIDELian?
Our wide and diverse teams of employees have 6 common core behavioral aspects that run through each of them. Every UNIDELian is straightforward, transparent, and a straight shooter (says it the way it is). He/she is a hard and smart worker, understands global sensitivities, and most importantly, loves his/her work.
Do you feel you have what it takes to be a UNIDELian? If yes, we would love to meet you in person. So, take a step forward and drop us your resume!
There has never been a better time to be at UNIDEL! We are poised for hyper-growth, given our strong market position and general industry trends in our favor. Go to the UNIDEL career page to check out our latest openings.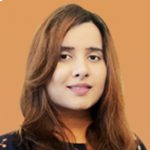 Paridhi Khaitan
MD, ProTeen
From building innovative products in high-demand industries at a global level to handling day to day on-ground operations – UNIDEL has taught me the act of balancing to achieve greater and long-term success. It has given me a platform to learn, experiment, fail at times, lead and eventually grow. UNIDEL is a place where work seems fun, and challenges seem exciting.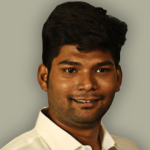 Vigneshkumar Sambath,
Project Manager, ProTeen
There is a saying, 'One determined person can make a significant difference, and a group of determined people can change the course of history.' We, UNIDELians come together everyday to disrupt.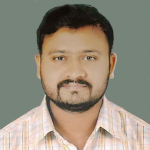 Chanchal Chandanbatwe
Technical Leader, ProTeen
What's more exciting for a techie than a career that allows you to experiment with the most bleeding-edge technologies? At UNIDEL, I have had the opportunity to work on multiple technologies and domains. Anyone who is passionate about learning and has the nerve to challenge themselves should join us.