One of our esteemed mentors, Mr. Mann Mohan Prasad shares his career journey and his advice for the young generation. Mr. Prasad has over 37 years of work experience and is presently CEO of Micro Genesis Technosoft Pvt. Ltd.
Please introduce yourself.
My name is Mann Mohan Prasad. I work as the CEO of MicroGenesis Techsoft Pvt Ltd. I had retired from active service after completing more than 37 years in the private sector, of which more than 35 years was spent in the IT industry. But this year I became a part of the workforce once again and got back into an active job. Almost since its inception I have been a part of this vibrant career industry and played a role in its meteoric rise in India. From a small, almost peripheral type of industry in India in the 80's to today, where it plays a huge role as the largest exporter of services and a substantial contributor to the GDP of the country, it has been a very exciting, eventful and enlightening journey.
How did you take at your academic and career decisions?
For a young man, career and academic decisions were not that complicated those days. We had 2 streams back then – either medicine or engineering. As I was clear that I was not cut out for medicine, engineering became my choice, more as a default rather than as a well thought out option after weighing multiple choices. When it came to making a career decision after my engineering, I was pretty clear based on my personality that a sales career is the preferred direction to take. The reason was based on the understanding of my personality. I was never one who was too technical minded and had no inclination to get into hard core engineering and tinker with devices, or get into hardware design, computer programming or maintenance.
As an Electronics Engineer I was keen on using the knowledge I had gained through my engineering degree at the same time use my God given traits as a person. Convincing people, presenting ideas and solutions, meeting new people, travelling to new places, striking business deals, understanding technology was what I enjoyed, and those qualities helped me to perform better on my job. I later discovered on the job that there was a certain fire in my belly, and succeeding in a sales career gave me enough scope to channelize that energy and provided me with the necessary adrenalin rush to keep me going. There is no denying that there was the hand of God which helped me land the right job without too many hiccups and make a success of it.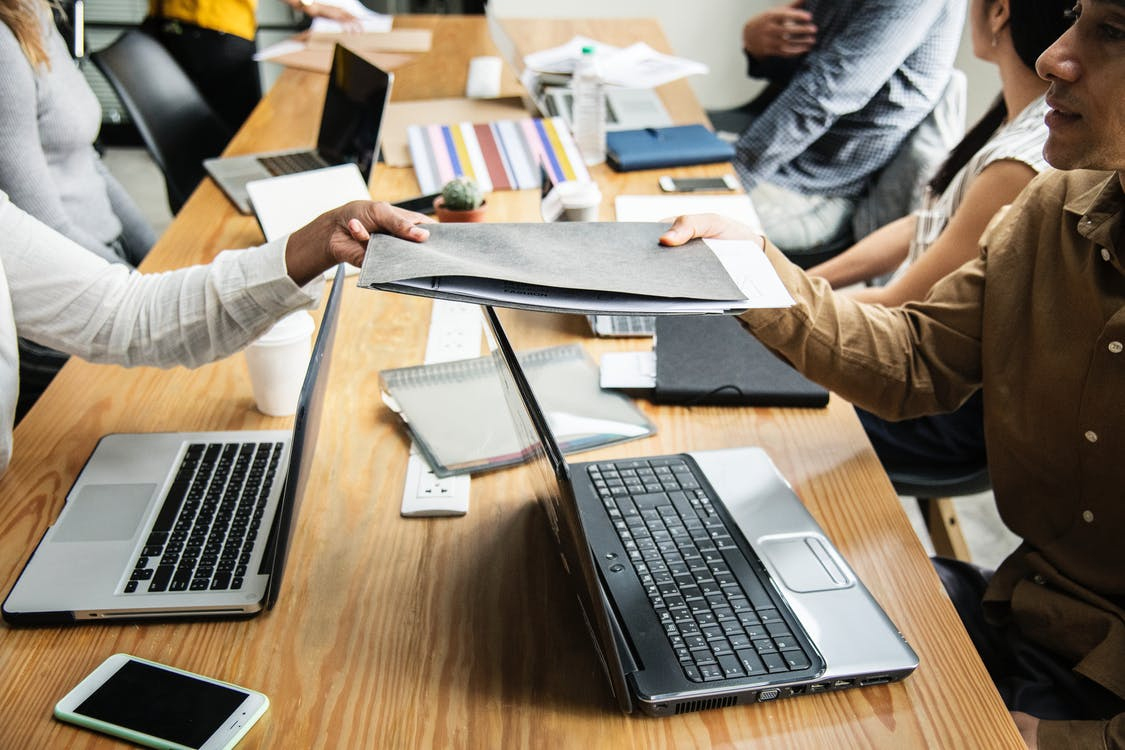 Please share your professional journey after college.
I joined the IT industry in 1982 when it was a fledgling industry in India. My first job was in a leading hardware company called International Computers Indian Manufacture (ICIM) as a Management Trainee. After my training I became a Sales Executive, then a Regional Sales Manager managing a team. I went on to become a Regional Manager managing an office independently and later a National Manager and General Manager responsible for the Sales and Marketing function and then on to becoming the Vice President for a business unit of the company across India.
I also had an exposure to working in the Middle East for a short while in the early nineties, but decided to return back to India. That was indeed the right decision, as the Indian economy started growing around that time and I became a part of its growth story. I was quite fortunate to have had a fairly steady career graph with periodic improvements in my role and financial status. I was of course committed to my job and did it to the best of my ability in whichever company I worked.
As my role enlarged along with it came more responsibilities far beyond the sales function. It involved managing people and money for the company. These are both skills which cannot be taught. Managing, motivating and inspiring people according to me is one of the toughest skills which one needs to cultivate. However competent one may be on technical aspects, ultimately it is one's ability to build and manage successful teams that brings about the differentiating factor. During the course of my career this has been one of my deepest learnings as all individuals are different and to be able to identify and tap into the strengths of people and motivate them to deliver their best makes all the difference in one's career.
It is not that the ride has been a smooth and easy one all along. There have been setbacks too and they are bound to occur in anyone's career. One must be prepared to face it with a positive mind set. There was a time when at the peak of my career as the head of the Country operation, the company decided to wind up its operation in India and exit. I was without a job and all that you had taken for granted suddenly is no longer available to you.
Reality strikes when you least expect it and that is when you have to dust the dirt from your pants after the fall and get back to the drawing board. Reboot yourself with courage, conviction and vigour and get back to work and time will take care of the rest. Set aside your ego and move on. With the right attitude and faith in the Almighty, anything can be achieved and before you know it things are on the fast track once again.
Please share your guidance for young adults.
My guidance to youngsters these days is to understand that the right education and good marks is important but it is not the most important thing. Pursuing the right education and making the right choices are necessary and enough thought should go into it. However, do not lose heart if things do not always work out the way you expect or want it to. With excessive competition and limited opportunities there are bound to be disappointments not always due to a lack of skill or insufficient merit on one's part, but merely due to the process of "elimination" as the concerned authorities have a job to do within their defined framework.
The human mind is taught to adapt and will always be able to. Further, with so many career options available today there is no limitation to the possibilities that are available for an individual to utilize his/her talents effectively. Every individual has enough options to fall into the right slot and sooner than later they usually find it, after which there is no looking back. So do not be impatient, do not lose heart, treat the world well and it won't be long before you board the right ship with strong tailwinds to support you on your professional journey.
A positive attitude makes a big difference, in addition to the educational background and the professional skills that one learns on the job. Students also must keep in mind never to compromise on their integrity even under pressure.
For more insights Click here
Author – Mann Mohan Prasad